Fare Network Anti Racism Campaign in Russia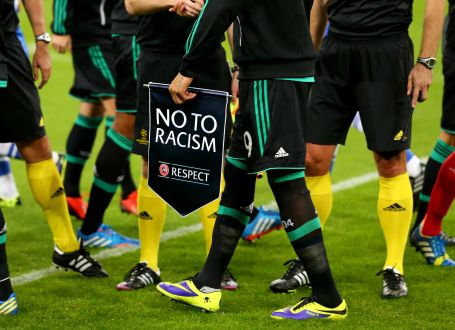 Hi everyone. I got this email from Pavel. Kindly read and lets get pro-active people! You may contact me directly or reply to this post if you have any questions.
My name is Pavel Klymenko, I work for the Fare Network, largest anti-discrimination network in European football. We have members in more than 30 countries including Russia and focus our activities on fighting all forms of discrimination in football and promote diversity and tolerance through football. We work to support ethnic and other minority communities and foster inclusion in society through football.
You can read more about our work here – http://www.farenet.org/ but in short we a membership-based European network of organisations using football to fight discrimination and prejudice and supporting ethnic and other minority communities through football. Our major annual activity is Football People Action Weeks in October where we support ethnic and other minority groups with small grants to organise football tournaments, debates and community activities. We also support educational projects by our members throughout the year and run an Observer scheme at UEFA matches registering cases of racism and other forms of discrimination during football matches.
We are currently looking into Russia because of the upcoming FIFA World Cup in 2018 which brings Russia and racism in its football and society to the forefront of international attention. This mega event provides a chance to use this attention towards creating social change for minorities living in Russia and put forward educational projects. We are currently gathering ideas to develop a comprehensive program that would both challenge the dominance of racist football fans inside the stadiums making football more safe for ethnic minorities and provide education and promote tolerance in wider society through football.
The report we prepared together with the SOVA Center I mentioned earlier attracted significant international attention and led to the Russian Football Union appointing an anti-racism commissioner this Monday –http://sports.yahoo.com/…/russian-football-chiefs-appoint-a…
Reacting to the report Russian Sports Ministry also announced an anti-racism summit this year we are currently planning with them –http://sports.yahoo.com/…/russia-hold-anti-racism-summit-ov…
Our vision regarding the situation in Russia summarised in this brief –http://www.farenet.org/…/uploads/2015/02/Russia-Briefing.pdf
Maybe you also have contacts of African community NGOs or initiatives in Russia who would be interested in cooperation?
Cheers,
Pavel