African Players in Russian Premier League 2012-13 Season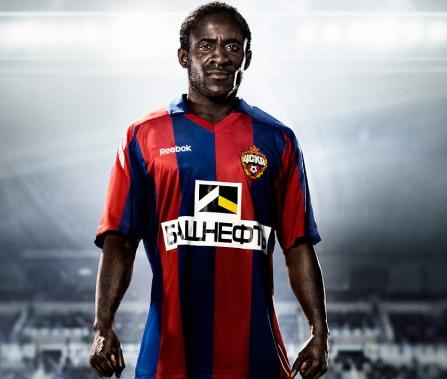 African Players in Russian Premier League 2012-13 Season
The Russian football 2012/13 season kicked off a few days ago and Africans are already getting on the score sheet. Seydou Doumbia scored the only and winning goal for CSKA Moscow in their first match of the season against Rostov. While Emmanuel Emenike scored the fastest goal of the season so far (just under 10 secs) in the win for Spartak Moscow against Alania.
Here we have a look at the African contingent currently plying their trade in Russia's top flight.
Last season we had 20 African players with most of them from Ivory Coast, Cameroon and then Nigeria. This season, however, we have 18 African players but this time we have more Nigerians (7) , Ivory Coast (5), Cameroon (2), Morocco (2)  with Burkina Faso and Congo completing the list.
Here are the players and I will try to update the list as the season goes on.
[table id=6 /]