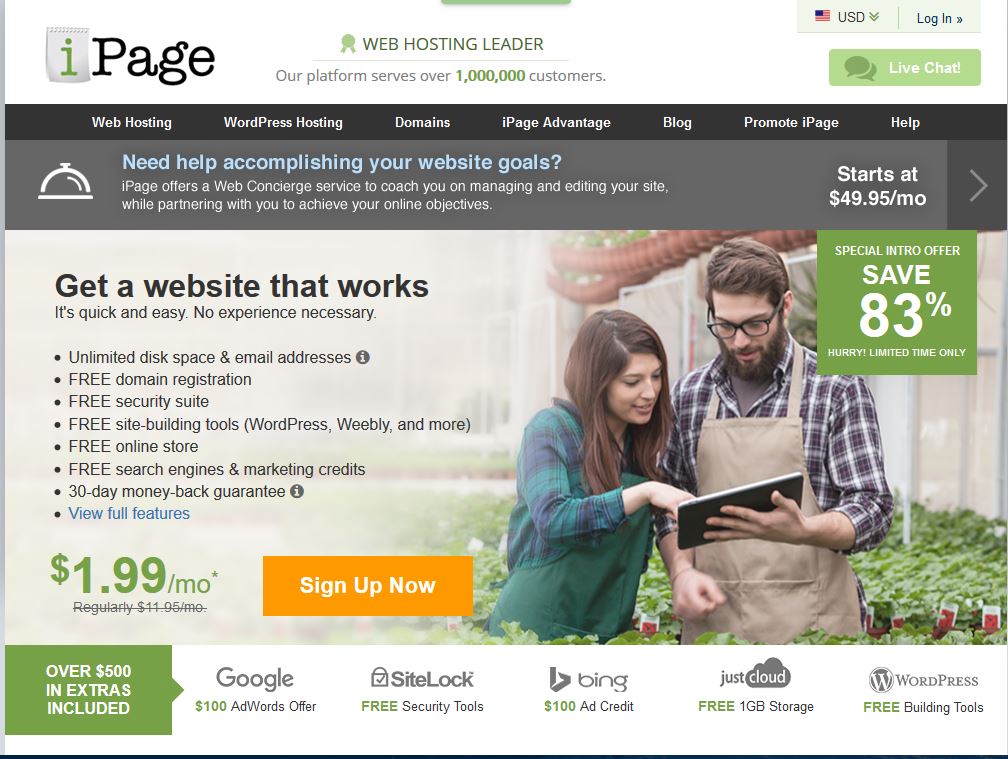 iPage – Web Hosting Leader! 
Ok, ok…I know that I have reviewed this site before but hey, when something is good,  you always want to talk about it right? Well yeah you  know how it is? -:) And in case you missed it, you can catch up on the previous review here
So yes, here I come again reviewing good old nice and wonderful iPage – Web Hosting Leader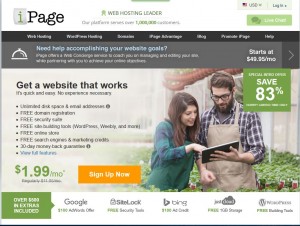 And that is where we host our very own website –  www.Africansinrussia.com.
Tell you the truth, over the past years, I did not really contemplate moving our website (Africansinrussia.com) to another host, why? Because the geniuses at iPage are doing a very good job.
Not only do they offer fantastic prices (starting from $1.99 monthly) , you can get all the required tools to get your website up and running in no time but ABOVE ALL, what actually drew my attention to them then and now was the oh-so-effective CUSTOMER SERVICE! They do take care you. No kidding, I mean it. 🙂
So what else do you get?:
– Free Domain Registration
– Unlimited Disk Space
– Free Security Suite
– Free Site-Building Tools (Haven't tried this yet)
– Free Online Store ( Haven't tried this either)
– Free Search Engine and Marketing credits ( This DID NOT work for me in Russia. The Marketing Credits apparently ONLY work for those in North America).
– Green Powered by 100% wind energy (Frankly speaking, I have no way of proving this.lol) .
– Excellent Customer Service.
So there you have it, loads of goodies and its amazing how iPage come up with even more goodies and mind blowing prices. Its a win-win scenario if you ask me.
Oh yes, I've had situation when our website was down (partly our fault and sometimes, iPage Servers just go down) but once I'm able to get in touch with their superior customer service, its all smiles. They have so far been able to resolve EVERY SINGLE problem and in record time.
So far we are pleased with iPage and would rate them 9/10. They are that good. Again, so far…
And oh, they are quite flexible with payment. Believe me, it does happen sometimes, when for whatever reason, your bank decides not to process your card. iPage won't shut you down, not immediately anyway. They will notify you and give you ample time to resolve the issue – while keeping your website active but if you don't then they will shut the website down. So better not to waste time with payments.
So that's it and if you do decide to host your website with iPage, do not forget to mention our referral id : africansinrussiacom
Disclosure: This is an independently owned website so the opinions expressed here are our own. We do however, receive compensation from the companies whose products we review. We tested and reviewed the web hosting sites ranked here.