Racism in Russia.Yaya Toure.CSKA Moscow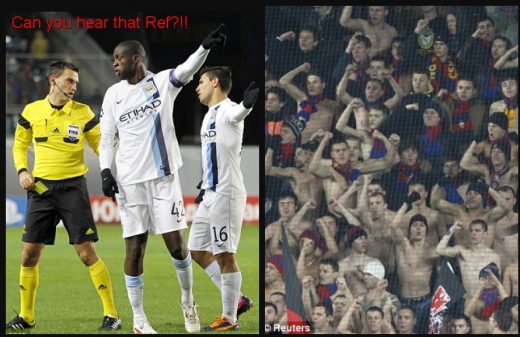 Yaya Toure of Ivory Coast suffers racial abuse in Moscow, Russia.
First things first, racism of any form is bad and for me its a BIG NO NO!
Now to the subject matter. The Yaya Toure story. We have (or most people) have all read the dailies and all over the internet on the alleged racial discrimination against Yaya Toure of Ivory Coast by some CSKA Moscow fans during a Champion League Group Stage match in Moscow.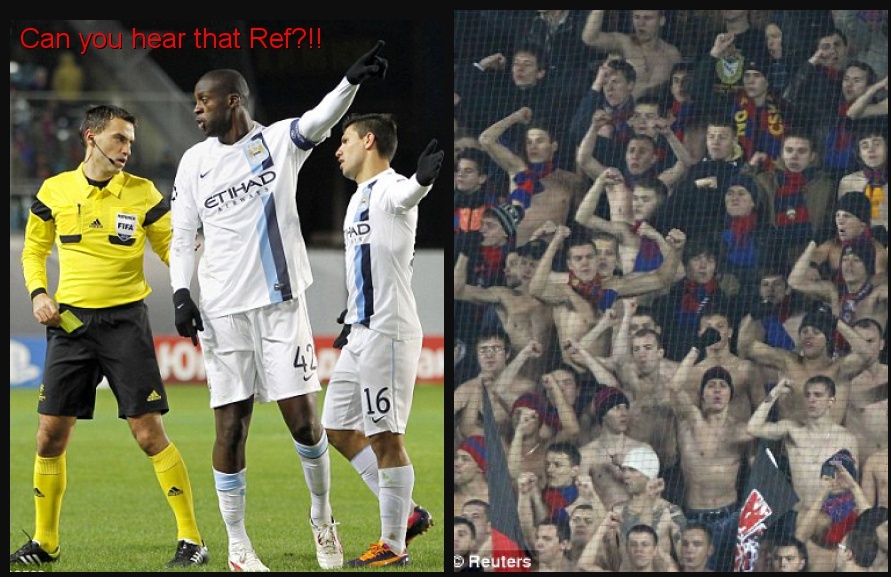 Even those who know very little about football know that Yaya is a top footballer who has won many trophies. But even I was suprised to know that he speaks and understands Russian language so definitely he had no reason to lie or exaggerate the racial discrimination he suffered in Moscow.
Of course this isn't the first time similar incident will happen particularly in Moscow (Peter Odewinge can bear witness to this) but what is appalling to see is that (or maybe I didn't search enough) NOT a SINGLE  Russian Newspaper, blog or individual or sport commentator stood up to condemn this silly,  bitter and disgraceful act.  Even more annoying is that fact that though they finally accepted that it Yaya Toure was racially abused (they, CSKA Moscow Football Club initially denied it) they all collaboratively sang in unison that the incident was exaggerated. How can you exaggerate racial discrimination? It's either it happened or it did not! There is racism in Russia.
No one is saying that such a disgraceful act (racism) can happen or only happens in Russia, in fact recently La Liga outfit, Elche publicly and in strongest possible terms denounced their own fans who racially abused Granada's French defender.  This is precisely what we want to see. Russian football authorities or maybe the Russian Government don't believe in this. Turning a blind eye on such events can only be interpreted as a deliberate act.
Speaking of commentators and in particular Vladimir Stoginenko. Let me be honest, I can't stand him – professionally. He is not (particularly his voice) in my opinion fit to be a football commentator. Not only that, he knows little about football and completely void of passion. I ALWAYS mute the TV anytime he is on TV (Rossiya 2  or Sport 1).  Word reaching me is that he got the job as a commentator because he has a brother who works for that station. Ideally, he shouldn't even be on TV. My favorite obviously is Alexsey Popov. He is passionate and very knowledgeable of the sport he comments on (Formula 1 and other Race events). This is how a commentator should sound like.
Ok, back to the subject on hand. Stoginenko recently said that CSKA Moscow fans are shocked at the allegation simply because it was according to them, "blown out of proportion". They even went ahead to print in the media that Seidou Doumbia (of CSKA Moscow and who also happens to be from the same country as Yaya Toure) can confirm that Yaya was merely exaggerating but sadly for them, Doumbia swiftly took to his Facebook page to deny ever saying such.
Now that the case has been referred to the UEFA disciplinary council and the decision/punishment is that CSKA Moscow will have to pay behind closed doors. This I think is sound enough and for those goats who like to racially abuse other people, can shout and scream in front of their television sets. Ah, it must be fun for them as they won't be paying any fine or punishments for that.
Before you jump on the wagon and say that I don't like Russia, CSKA Moscow is my favorite football club in Russia and I go the stadium to watch them play live. I have been a supporter of this club for many years now and I've always thought that the have one of the best behaved fans in the country but the fact is when something is wrong, it is wrong and should condemned by all parties concerned.
Racism in any form is wrong and those who perpetrate this evil should not go unpunished.
BREAKING NEWS!!! Spartak Football Club fans displayed a Nazi flag with the Swastika sign during a Cup match against Shinnik!
Will this ever end?