Kenyan Acrobats Dazzle in Moscow Circus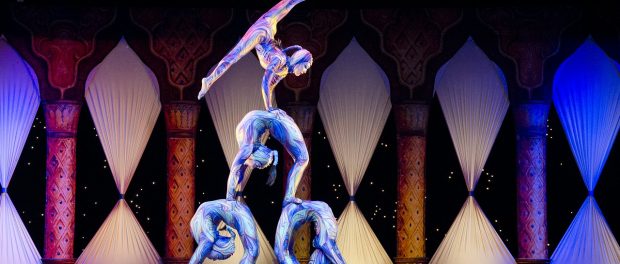 Amazing Acrobats from Kenya dazzle in Moscow Circus
Last night, I was at the Moscow Circus to witness some amazing, mind-blowing, heart-pumping, breathtaking out-of-this-world acrobatic stunts performed by AFRICANS!!!
Forgive my over excitement but that was my first time of witnessing such a performance LIVE! to be performed by Kenyans!!!
Believe me, the stunt is not your average circus thing. Picture this – grown up men flying across space and catching each other at the height of 15 meters with no safety! Wozzaaas! I almost jumped out of my chair. Hollywood stunt performers got nothing on these guys.
If you would recall that recently, one the acrobats while performing the final mind-blowing almost impossible triple somersault in the air "crashed" because the safety net (a German product) failed and had to be taken to the hospital. We pray for his swift recovery.
Nonetheless, I very much recommend that you visit the Moscow circus and watch these boys from Kenya perform live and I promised you that you will definitely be blown away. Their group is called "Millennium".
Tickets are not too expensive and you might be lucky to get some discounts (up to 50%) on some coupon sites (that's what I did) and I thoroughly enjoyed myself.


The spectacle is  a 3-hour (first of its kind) fascinating and colorful show which also includes lives performance by Italian horse riders, the flying Kenyan Acrobats (or gymnasts), dancing hippos and monkeys, acrobats, bears, Russian stick virtuoso jugglers,  jockeys on horses. Interesting story line, plots and twists, beautiful costumes and decorations. Believe me, the kids will LOVE IT!
And just that you know, I met these wonderful lads from Kenya afterwards and shook their hands  and told them how GREAT their performance was. Africans are certainly ROCKING IT IN RUSSIA!
For more information on tickets prices and showing times, please visit the Moscow Circus Official website.