Boys II Men to Perform Live Moscow Russia
Ah, it's quite some time now since we last conversed, apologies friends!
So how was your Christmas, New Year and birthdays and all that? Great I presume.
Look, I've got good news for you. Boys II Men are coming to town this coming month of February 2013. Yes you read me right. Boys II Men will be performing live for the second time in Moscow, Russia on the 6th of February 2013 at the  Crocus City Hall in Moscow at 8PM.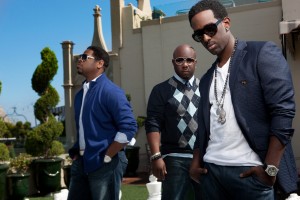 You certainly don't want to miss this fantastic and fun-tactic event. They are the GREATEST and the most successful R&B group that I know of cos None simply comes close. The stylish trio of (Wanya Morris, Shawn Stockman and Nathan Morris) will perform a selection of their classic and new romantic ballads.
For tickets and direction to the avenue, please check the Crocus City Hall website.
And hey, I already have my ticket so you have no other choice but to be there.
Have fun folks.